Distance Learning With At-Home
100% Remote? Hybrid? Normal School Year?
The Covid-19 pandemic has really made for an unusal start to the school year with many schools opening in a 100% remote capacity and others exploring hybrid models.
Whether your school is opening 100% remote, using a hybrid model or fully opening, we have something for you.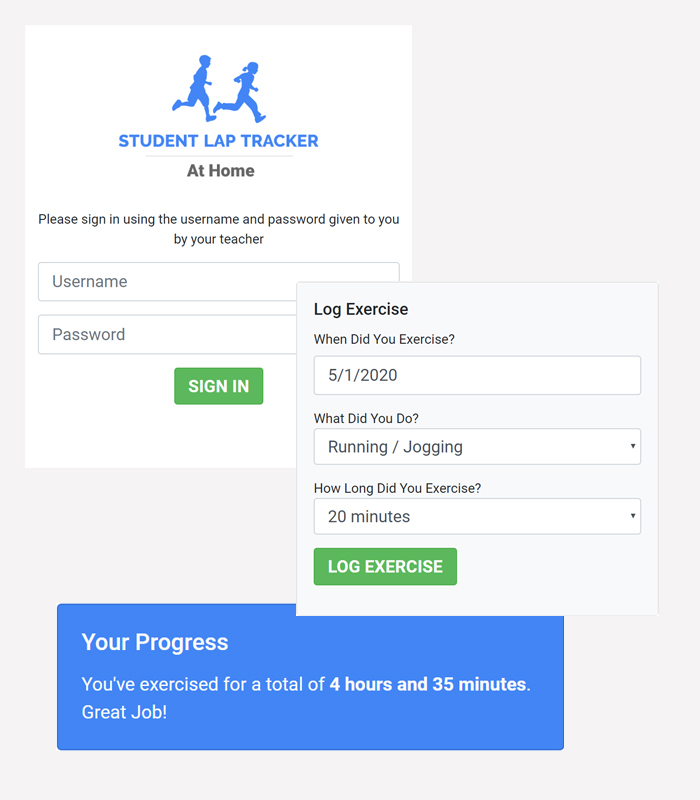 Engage Your Students, Track Their Progress and Promote Fitness in a Distance Learning Model
At-Home by Student Lap Tracker is an app for students that allows them to record their exercise from home in 3 easy steps.
Teachers can explore individual progress and class wide progress using real-time dynamic reports.
Teachers can customize activities to make the process more enjoyable for their students.
Included at no extra cost with your annual subscription – start the year with At-Home and transition to lap tracking when your school reopens.