Getting Started With At-Home
With At-Home you can Engage your students despite the Covid-19 pandemic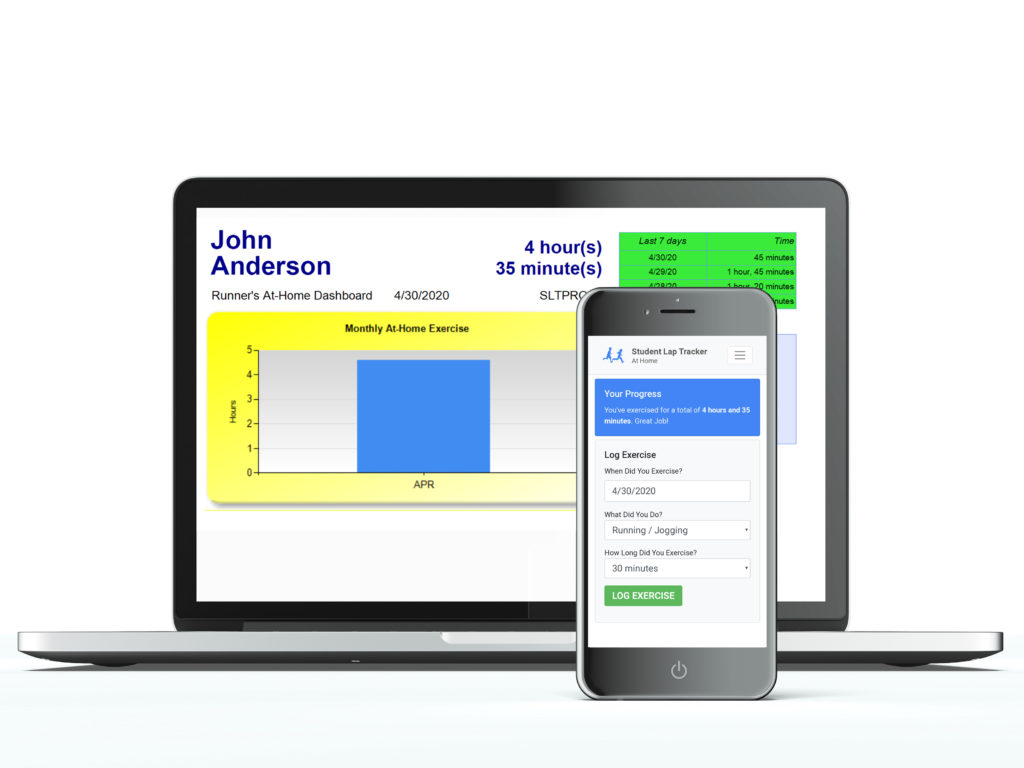 What is the At-Home feature ?
Students use any web browser on any device to log time for exercise
New reports show you the exercises they did and for how long
See individual or class progress at any time
Customize activities for a more personal experience
NOTE to Teachers
- These are new instructions. We've made the process easier.
Step 1:
Get The Instructions Link
Click the button below to get your instruction link for At-Home.   You will send this to your students.
Step 2:
Send the Link to Your Students
Students access the link from any web browser on any device
Students enter their teacher, first name and last name to sign in
Logging exercise is easy and fun
Step 3:
Monitor Student and Class Progress
New reports show how much your students are exercising.
See what they did and for how long
Report on individual or class level progress
Students use the new app.  Teachers continue to use Student Lap Tracker for reporting. 
Where Are The New Reports ?
New reports are located under the Reports menu from your Student Lap Tracker account.
How Do I Customize Activities ?
Login to your Student Lap Tracker account
Go to Start => Activities / Tracks
Note the default activities with the activity type "At Home"
Change the defaults or add new ones